Welcome to CLYMB, the world's ultimate adventure hub that will revolutionize indoor skydiving and climbing. Housing the world's biggest indoor skydiving flight chamber with a record breaking width of 32 feet and height of 104 feet, and the region's tallest indoor climbing wall, measuring a mountainous 138 feet in height...
Gear up to conquer two record-breaking experiences all under one roof.
OPENING HOURS AND UPDATES

GETTING HERE - FREE BUS

GETTING THERE - CAR
FREE shuttle buses from Dubai to Yas Island

FREE service from Abu Dhabi Shuttle Buses from Abu Dhabi City (Route B) to Yas Island

FREE Yas Express shuttle bus service to the major attractions in Yas Island
Directions from Abu Dhabi to Yas Island (25 minutes drive)

Directions from Dubai to Yas Island (50 minutes drive)
Getting to
CLYMB™ Abu Dhabi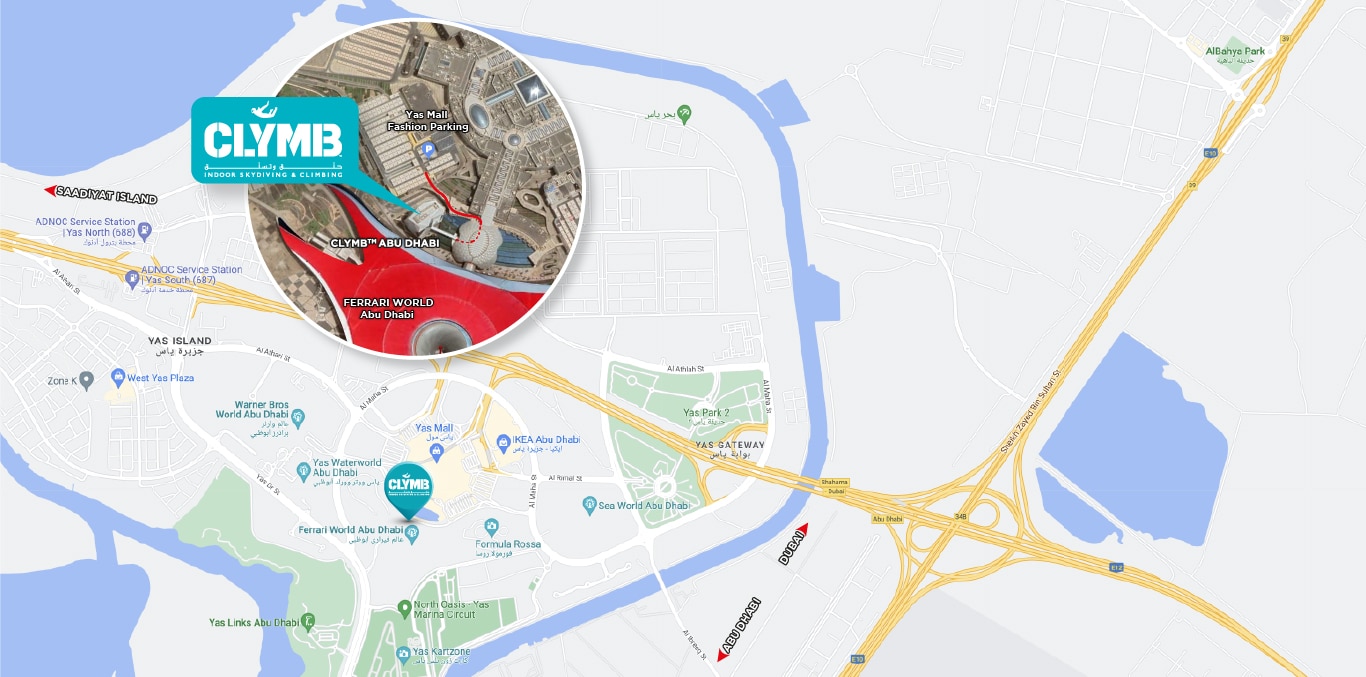 Directions to
CLYMB™ Abu Dhabi
For information about the attraction's opening hours, please click on the Park Operating Hours section above.
Note:Parking is available at Yas Mall - Fashion Parking. It is a few minutes walk from CLYMB™ Abu Dhabi.