Welcome to CLYMB
The world's ultimate adventure hub that will revolutionize indoor skydiving and climbing. Housing the world's biggest indoor skydiving flight chamber with a record breaking width of 32 feet and height of 104 feet, and the region's tallest indoor climbing wall, measuring a mountainous 138 feet in height...
Gear up to conquer two record-breaking experiences all under one roof.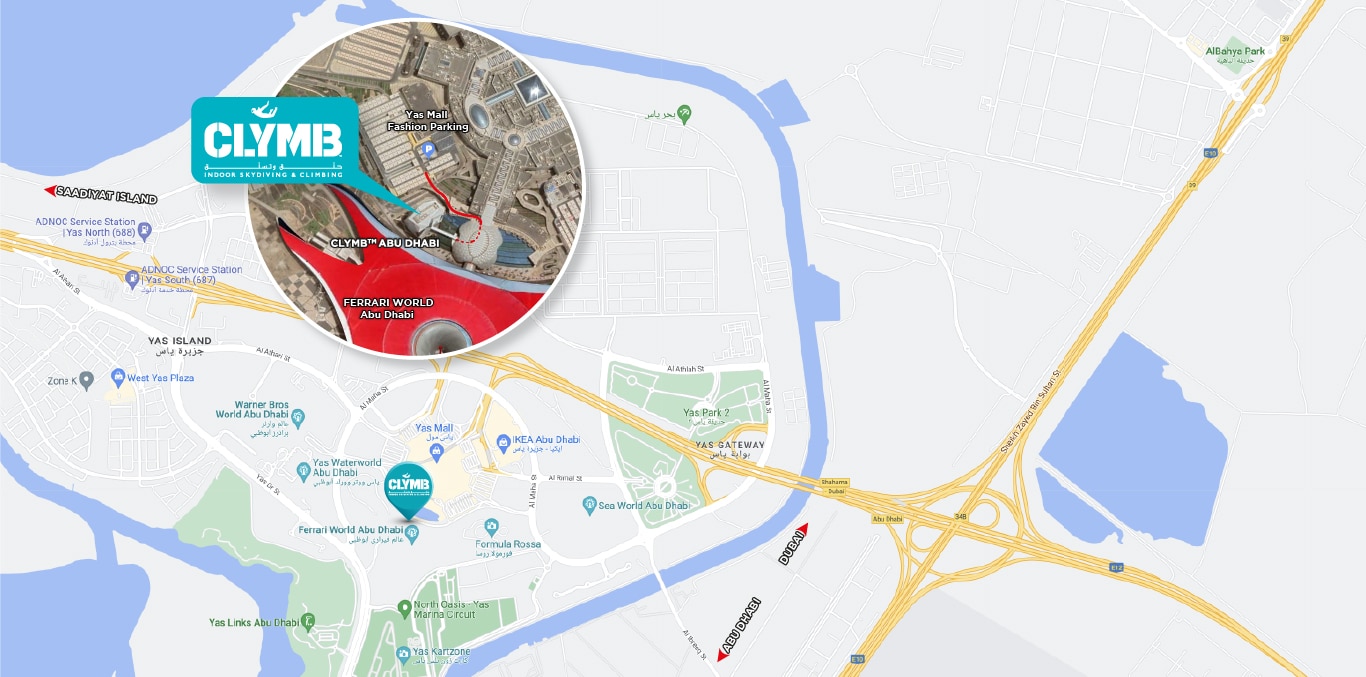 Getting to CLYMB™ Abu Dhabi
Find your way to CLYMB Abu Dhabi and Parking is available at Yas Mall - Fashion Parking. It is a few minutes walk from CLYMB™ Abu Dhabi.